We specialize in designing home audio solutions that effectively hide all the ugly wires, speakers, and electronics inside beautifully crafted custom furniture.  Experience amazing sound watching movies and listening to music without having to compromise your decor.
Get a FREE design and quote now by simply following the three steps below.
Step 1 - Tell Us What You Want
After receiving your submission, we'll either confirm that we have all the necessary details or reach out with follow-up questions. Once we have all the required information, we'll send you a custom design and quote within 1-2 business days.
We think you'll love our design and how well it integrates with your decor. If you choose to move ahead, we require 50% payment in advance and the remaining 50% after you receive your home audio solution integrated in your custom cabinet. Most orders ship in 2-4 weeks. If you are not 100% satisfied with your order when you receive it, you can return it for a full refund.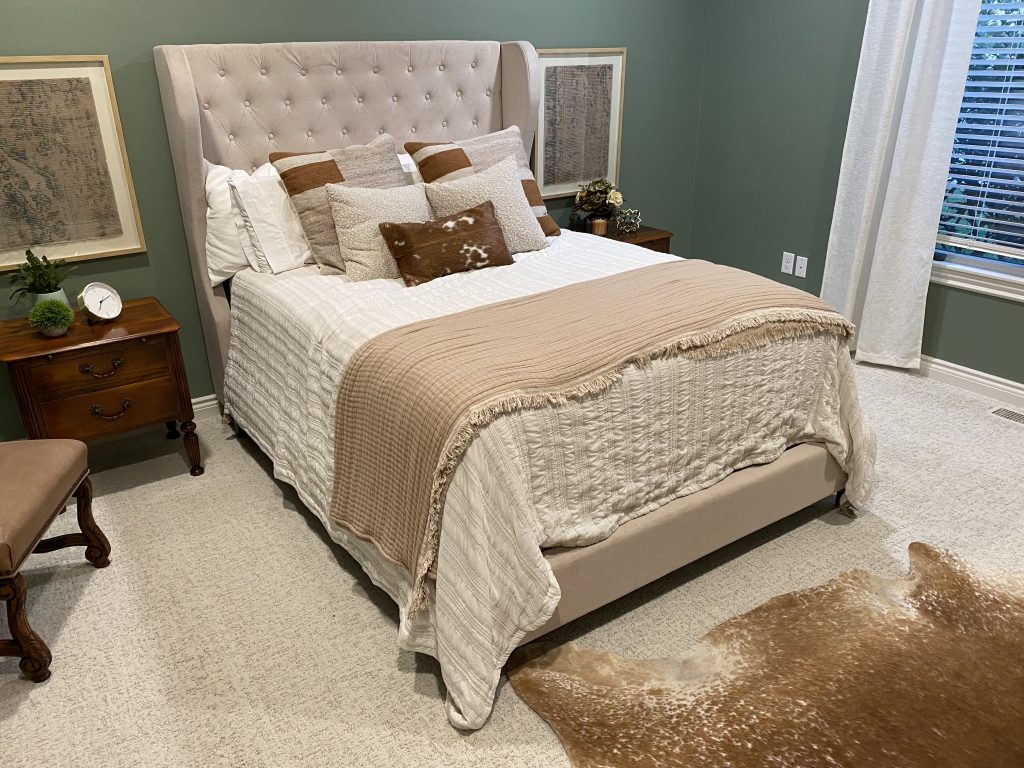 "I'd like to put a TV in this room but there isn't room on the wall opposite the bed. Can you create a cabinet for the end of the bed and have the TV raise out it?"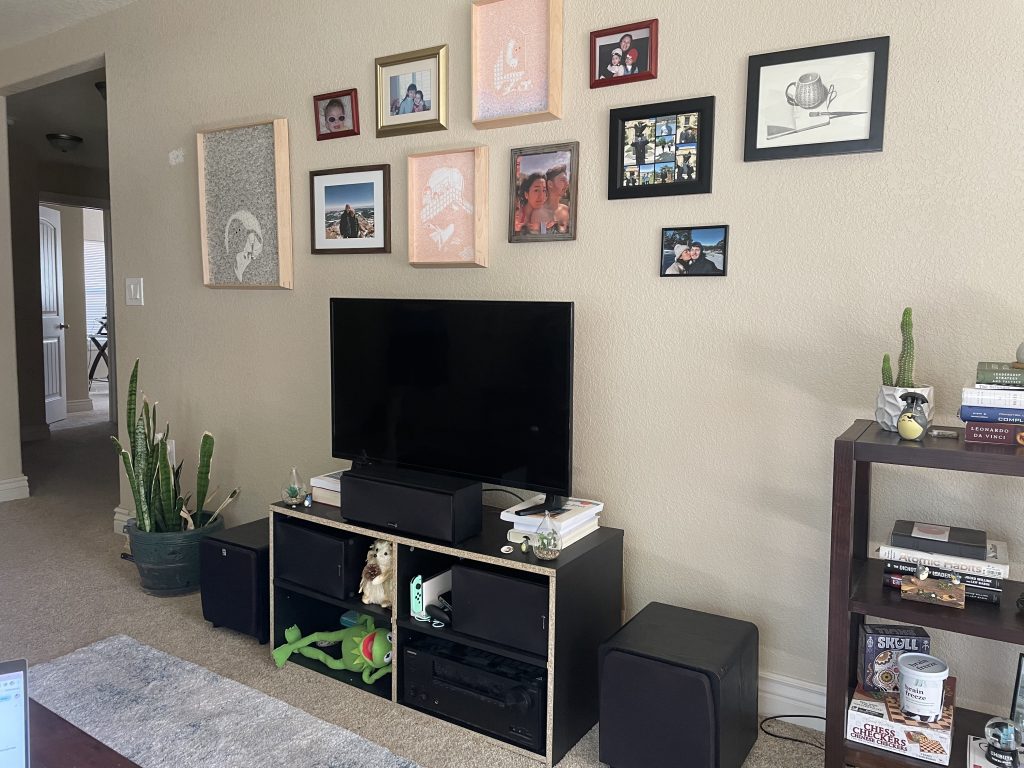 "Hey Rumblewood team, can you design us a new TV stand that puts all these speakers inside the TV stand where we don't see them any more?"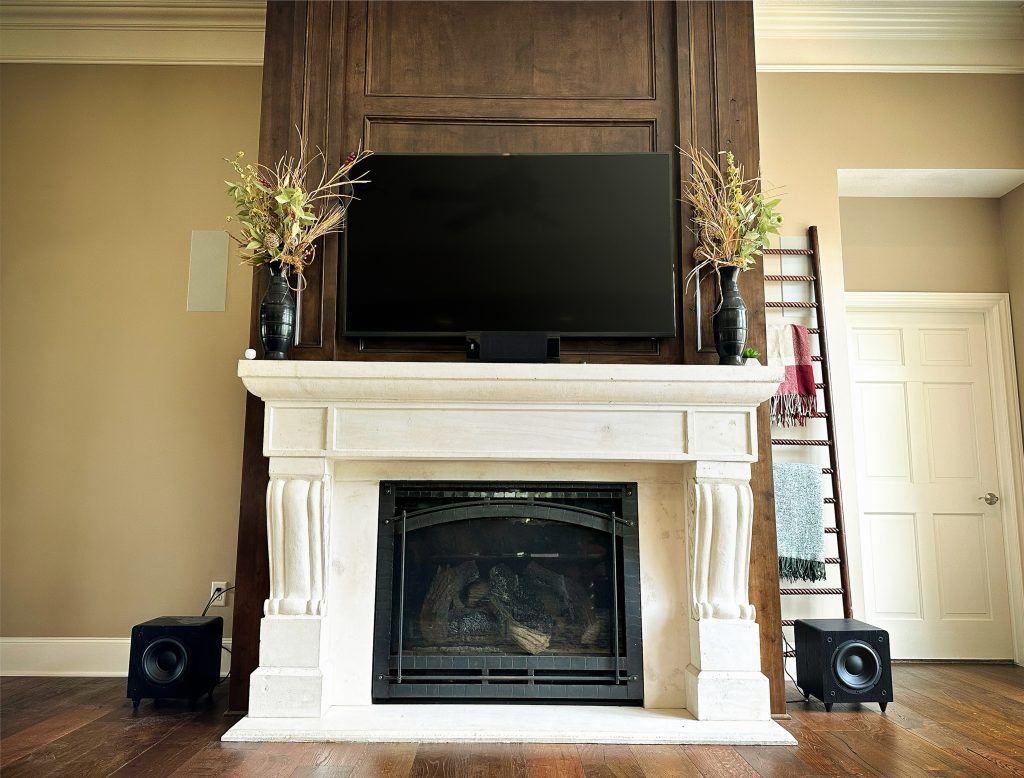 "Well, my husband put these ugly black subwoofers next to our fireplace. Have something in a traditional style that will hide those?"
(each person above provided us with permission to post their photo and initial message)