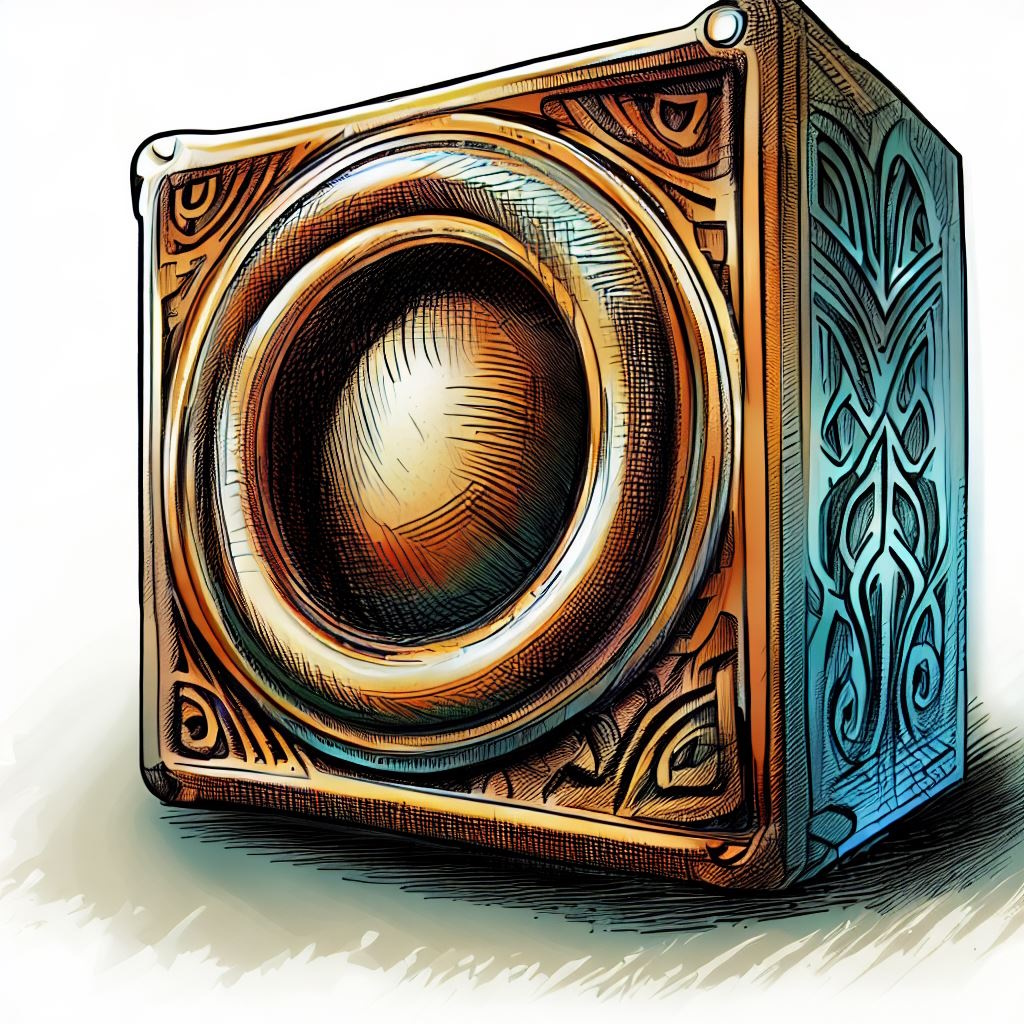 Finding a stylish subwoofer to fit into your decor is quite a challenge.  Subwoofers are often black boxes with exposed speaker cones that feel like they belong in a man cave. This look rarely complements a thoughtfully curated home decor.
The Man Cave Aesthetic: Does It Fit In Your Living Room?
A man cave is often characterized by a raw, tech-centric, and sporty aesthetics. Subwoofers, historically, seem to be designed with this very space in mind:
Black Boxes: Subwoofers are normally designed to be a black, cube-like structures. This can feel jarring in a more sophisticated decor.
Exposed Speaker Cones: Men often love the look of exposed speaker cones, an ode to the raw power of the device. However, this design doesn't mesh well with more refined, elegant interior.
Limited Finish Options: Most subwoofers come with a limited range of finishes and finding a finish that fits your style is often quite difficult.
This design philosophy leaves a significant number of audio enthusiasts in a bind. How can you achieve deep, resonant sound without compromising on style?
Rumblewood's Vision: When Aesthetic Meets Acoustic
Understanding the need for both incredible sound and stylish design, Rumblewood has subwoofers in multiple form factors available in a wide range of styles and finishes.
Beyond Black: Recognizing the need for diversity in design, Rumblewood subwoofers break the mold, offering a range of finishes that can blend seamlessly with any decor, from vintage to modern minimalist.
Heard but Not Seen: The strength of a Rumblewood subwoofer is not in its overt display but its concealed power. Without exposed speaker cones, these subwoofers provide amazing bass while maintaining an exterior that exudes elegance.
Customizable Finishes: No two homes are identical and with a variety of finishes, Rumblewood subwoofers can be customized to fit any decor
A home is an extension of one's personality. Every piece of furniture, every artifact, and every electronic device should resonate with the homeowner's style. With both the Rumblewood X12 Subwoofer and the Rumblewood S18 Subwoofer, you no longer have to relegate superior sound to the man cave. Embrace a subwoofer that's designed for every room in your home — merging impeccable style with unparalleled sound.